Be Careful...
According to a recent published report from the U.S. Small Business Administration, 50% of all contractors fail within their 1st year of business and over 92% of all contractors fail within five years. A warranty is worthless when the company goes out of business!
Contractors have the most BBB complaints of any industry for the last 20 years
There are MANY inferior building products that are poorly engineered and will not perform to your expectations.
Choose Wisely...
Armed with the knowledge above and the following tips, you can go into your next home improvement project with the right questions. We have put together, from our over 60 years of experience, 5 of our best tips to help your select the best contractor for your job and not become part of the statistics.
Company History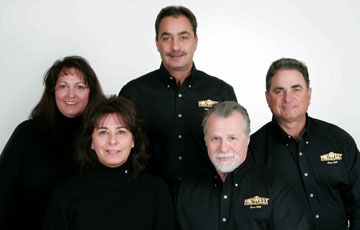 This will tell you how long a company has been established within your community and what their company motto and mission is which reflects the treatment of their customers. Midwest Construction was founded in 1958 by Alex P. Despenas and continues to be a family run business specializing in exterior home remodeling in Iowa and southern Minnesota. "Quality Products-Quality Installation" is not only Midwest Construction's motto, but it is what we provide. We have researched and found the best products for your exterior remodeling project, becoming exclusive dealers on most to pass along great savings to you, and remain on top of the best installation practices the industry has to offer. Midwest Construction is also in great standing with the bank, insurance company and is a debt free company (check out our letters)***. This is all reflective of the integrity of the way we do business.
Meet and learn more about the entire Midwest Construction family.
BBB Review
The BBB is a good resource for finding out further information on local contractors. The BBB has a report on each company and you can go onto their website (BBB) and see what the company rating is, any complaints filed and how long they have been accredited. The Better Business Bureau ensures that high standards for trust are set and maintained. They exist so consumers and businesses alike have an unbiased source to guide them on matters of trust. Here's a link to Midwest Construction BBB rating. Midwest Construction is a proud recipient of a 2015 BBB Integrity Award.
Congressional Letter
David Young, US House of Representatives, has honored Midwest Construction with a Congressional Record Tribute in honor of receiving the 2015 BBB Integrity Award. Midwest Construction also received a personal letter from Mr Young on the subject.
Industry Awards
Companies like to put forth their best foot, sharing industry awards and press releases. This does more than afford them bragging rights, it show you the consumer that they are respected within the industry and community. Midwest Construction Awards and Press Releases click here.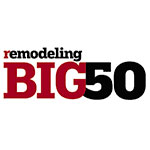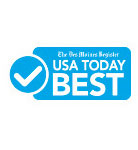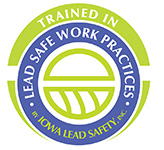 Customer Testimonial
Search for written or video testimonials on their website. As you are reading them, look for the details that the happy customers found most appealing about the company. This will give you an idea what the company strengths are and if those are what you are looking for in your contractor. More Midwest Construction testimonials here.
Local Projects
Being able to see actual local photos allows you to view work the company has done. If their company website has photos that are a bit too polished, they might be either purchased or stock photos from the manufacturer and not a true reflection of their work. More photos of our local projects